3 min.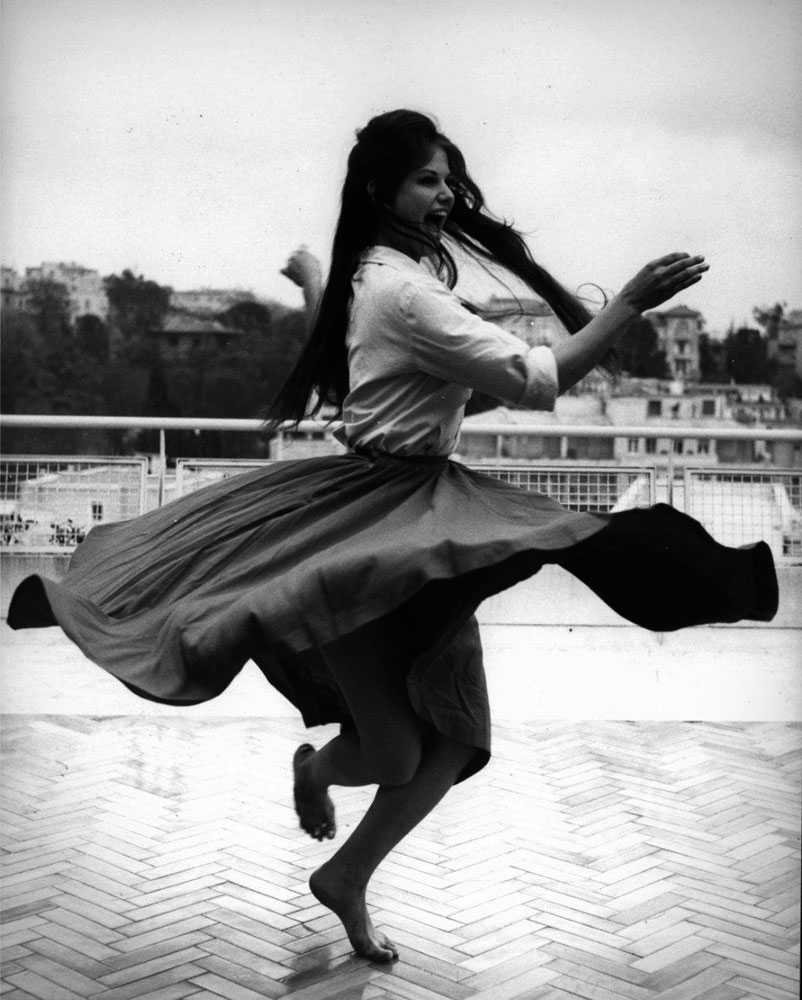 by Massimo Zangarelli
"La Ragazza di Bube, the fundamental turning point in my career "
Half a century after "La Ragazza di Bube" shot in Anghiari, Claudia Cardinale, has returned to the film locations, chatting amiably with the audience that flooded the Theater Ricomposti, he was triumphantly received by the Upper Tiber Valley including many extras from that time who have never forgotten the star. In those years she was conquering the international silver screens and Luigi Comencini 's film, adapted from the novel by Cassola, gave her fundamental, irresistible success a boost too.
Mrs Cardinale, 50 years since "La Ragazza di Bube" what do you remember about the movie?
«It was an incredible thrill to watch it again, here with the people of Anghiari they have given me this extraordinary welcome… the character was tough as I was tough, the film for me was a turning point as for the first time I was not dubbed and my voice was the same one that still characterizes me, hoarse because as a child I did not speak at all (however, I did rough and tumbled with the boys…) and I was without a voice».
After the movie you were known as "The girlfriend of Italy" …
«Because I portrayed the values ​​of a certain type of girl, faithfully loving her man in spite of any adversity».
Your co-stars reached the peak of their fame in the movie…
«Gorge Chakiris I saw him in Los Angeles where they had organized a retrospective of my film. I was met by Gorge Chakiris, with an original poster from "La Ragazza di Bude" in his hand, I met Marc Michele at the festival but didn't recognize him, it was he who reminded me».
You provided inspiration for Visconti and Fellini as well, it has never been understood what feelings they had for each other?
«They could not be more different : Visconti obsessed with detail, with whom I had a wonderful relationship and spent a lot of time at his home and it was like being in the theatre. An improviser, unscripted Fellini who called me his inspirational muse… relations between the two was not at its best and worsened during the period when I shot at the same time with one (" Il Gattopardo") and the other ("8 ½") because each of them wanted me for themselves…».
You, were one of the few Italian stars in Hollywood when you debuted, accompanied by two absolute stars Rita Hayworth and John Wayne.
«In Hathaway's film, Circus World I acted alongside Rita Hayworth, I always considered this to be a dream, also extraordinary and fascinating, to be beside John Wayne I remember his hands were three times the size of mine».
Your memory of Giuliano Gemma, with whom you filmed "Corleone" and "ll perfetto di ferro"
«It's terrible to lose such dear people and colleagues so important to me… the last time we all met together with Alain Delon he cried at the thought that we were the last survivors of so many from our era, all gone…».
You have done theater both in France and in Italy , the last experience "The Glass Menagerie" also acted in the Teatro degli Illuminati in Citta di Castello: would you do it again?
«Beautiful isn't it, Tennessee Willams… sometimes they ask me to return to the stage but I am too busy with movies… how can I do it?»
By the way, what about the release of three or four new  titles all with young directors: is this a deliberate choice?
«Yes, if I like a script I think it is good try to find and help young filmmakers».
You have for years been an absolute legend, described for more than a decade as the most beautiful person in the world, living in France and from France you have had much professional satisfaction: these are similar analogies as with Monica Bellucci. What are your thoughts on this?
«She once told me that she owes everything to me, her career stems from her admiration for me but there is a difference… I have not ever stripped… but she is beautiful!»
Ambassador to UNESCO, you constantly fight for women's rights: at the start of the third millennium femicide is still a social evil.
«It's terrible the daily occurrence of these crimes!»
Between the statuesque Sophia Loren with her expert retouching over the years and Brigitte Bardot (with whom you filmed  "Le Pistolere") who hasn't done anything to soften the ravages of time, you seem to have kept things their way.
«I've never had a facelift… I keep very active and I find this keeps me just so».