2 min.
In the shoes of a tragic-comical anti-hero who refuses capitalism and weaves his existence without money, paradoxically reaching his freedom only in prison, Claudio Santamaria, one of the most interesting actors on the Italian scene, who has been in theatres in the role of Gospodin.
Along with Claudio Santamaria on the stage are Federica Santoro and Marcello Prayer. Together they describe a ruthless portrayal of humanity both focused and alternative, though relying on money and consumption. What comes out is a scathing, acute, ironic, pungent, melancholic show which was performed in the Dante Theatre in Sansepolcro and at the Morlacchi in Perugia.
«Every property is to be refused because 'holding nothing' is liberty»: it is the old Marxist utopia of Gospodin, main character of the piece with the same name as the young man, but already highly awarded German playwright Philippe Lohle production (in collaboration with Romaeuropa Festival) by Giorgio Barberio Corsetti.
The Mag exchanged a few words with the main character.
Interview by Massimo Zangarelli – photo by Fabio Lovino
Santamaria, Gospodin is a character whose way of life is a paradox and he pushes his refusal of consumerism to the extremes, but he is constantly being tricked by those around him and he finds his liberty in prison…
«Absolutely yes, he lives his ideas to the fullest and so paradoxically his end is in prison».
But doesn't representing an unattainable utopia just end in restating the unavoidability of capitalism?
«The author has his own romantic idea, not only is it idealistic but it fatally ends by colliding with a reality that is too hard to face until his extreme consequences of imprisonment».
The production goes on with brief dialogues, detached tales, video interactions: is this another way to go against the flow?
«Corsetti is a notorious experimenter and there's no one better than him to play with the graphics, video messages and other language devices to go alongside those of traditional theatre».
You delivered a melologo of Pasolini on the occasion of the anniversary of his death where everything and more is written: what is your opinion of him?
«One of the greatest of the '900s, a master of poetry, journalism, theatre, cinema… a sacred prodigy».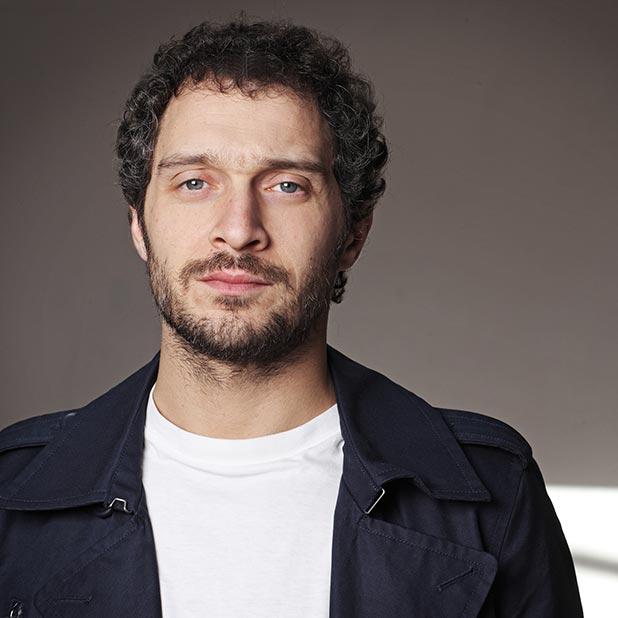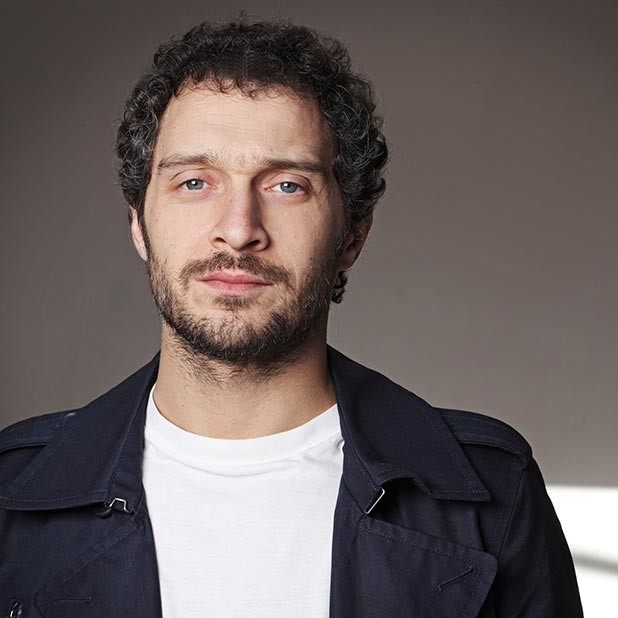 You played the role of the master Manzi in the video: another era, another school, another TV, have institutions lost their educative role of the past?
«I would even say that some TV has a negative influence, it doesn't have a social function, the only thing that counts is the audience».
Having recorded the Millenium trilogy in audiobook would you evaluate the Stieg Larsson texts as a literary success or a social phenomenon?
«I have been attracted by the series of successes that the author had obviously, but also by the story and by the ability to bring about through the series of events of the main character, a metaphor of liberty and justice, taking advantage of an appropriate starting point in a compelling way».
Through Survival International you have done works of social solidarity…
«I believe it is important, that for those who are in artistic roles, to become a reference point for just causes and therefore I receive many criticisms… I, however, do not judge those who do not do them: one must do them only if he feels that he should».
More info about Claudio Santamaria in web-site